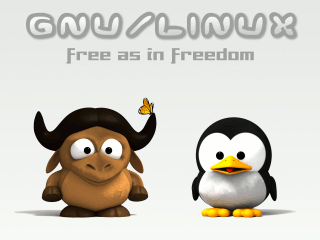 GNU/Linux wallpaper :: Baby GNU and Tux - with butterfly, how cute!!
Published under the terms of the
GNU General Public License (GPL)
license.
I used the following works of other people:
Butterfly by Mark "Klowner" Riedesel, Creative Commons BY-NC-SA License but with special permission to use the butterfly in a GPL work.